Party for Introverts announce supernatural narrative RPG Cabernet with chilling first gameplay trailer
Feast on humans, explore an immersive 19th century world, and master the afterlife of a vampire in this dialogue-driven narrative RPG shaped by the choices you make - coming to Steam in early 2024.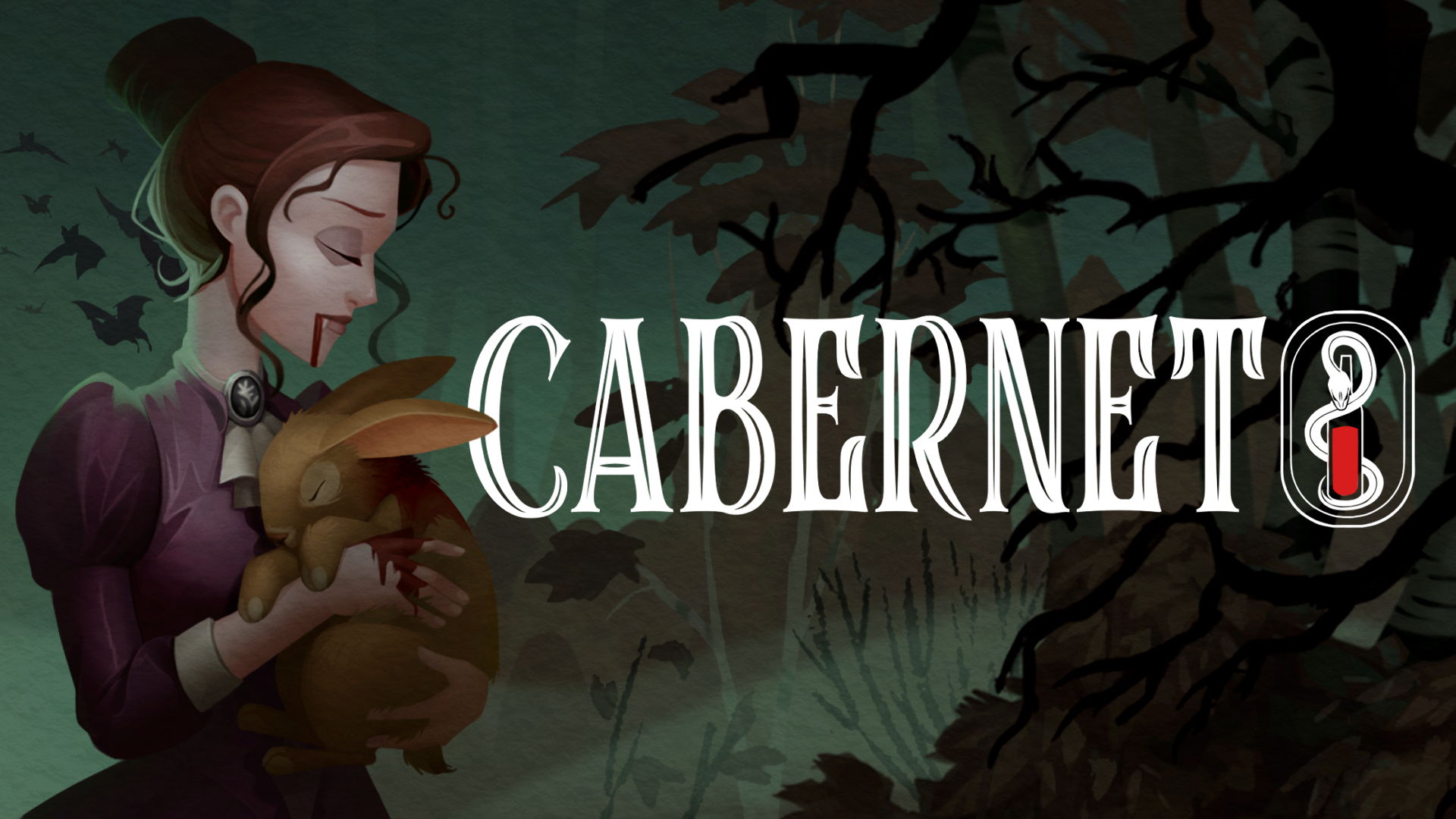 London, UK - May 10th, 2023 - Critically acclaimed indie studio Party for Introverts are today proud to announce their first full-length game, Cabernet - a supernatural narrative RPG set in a world of aristocratic vampires, launching on Steam in early 2024.
Master vampiric abilities, plan your next feast, and survive the night. In Cabernet, become the fledgling vampire Liza and immerse yourself in a visually stunning, thematically rich narrative that's shaped by the choices you make and the relationships you forge.
Straddle the worlds of the living and the undead as you explore an atmospheric small town at the end of the 19th century and navigate a sophisticated story about social conflict, alcoholism, and corruption. Get to know this society's human and supernatural inhabitants and decide who will be your next meal, interacting through dialogue and wrestling with moral choices that can have far-reaching consequences.
But beware - a vampire must decide their next move before the deadly Sunrise. Use the many vampiric powers at your disposal to stave off hunger, transforming into a bat, hypnotising your prey, or turning invisible. Will you drink just enough to survive, or be consumed by the thrill of the hunt?
"Creating Cabernet has allowed us to explore our undying love of vampiric lore and build a world with themes deeply important and personal to us, including ethics and morality, alcoholism, and attempting to find hope in seemingly hopeless times and places," said Arseniy Klishin and Laura Gray of Party for Introverts. "We couldn't be more excited to finally reveal our game to players."
Cabernet is launching for PC on Steam in early 2024. Players wishing to find out more or wishlist Cabernet can sink their teeth into the game's official Steam page.
About Party for Introverts
Party for Introverts is a small indie team with backgrounds in professional video game development, literature, and theatre. Based in London, they aim to make nontraditional emotion-driven games that focus on story and connectivity.
Party for Introverts are the creators of a number of critically acclaimed short interactive stories (Thing-in-Itself, From Head to Toe, and A Lozenge) and are currently working on their first full-length project (the narrative RPG, Cabernet).
Party for Introverts is Arseniy Klishin and Laura Gray.
---
To see more information on Cabernet, please visit - Steam page
To view the press kit for Cabernet, please visit - Press Kit
To request an interview, please email - [email protected]